Virtual Events: Everything You Need to Know
If you're like many other companies, you will have been made to rethink your spring events schedule due to the Covid-19 coronavirus and the restrictions surrounding lockdown. All of a sudden, face-to-face events aren't on the cards. The whole situation requires a quick, flexible reaction to get your messages out there, find those leads, train your staff and communicate with your intended audience.
But with this comes a lot of new territory that not many of us have experienced before. Some companies that would have never thought to put on online events now see it as their only viable option. Suddenly they're having to navigate through a whole new virtual space almost overnight.
Are you stuck at home, wondering just what is a virtual event? Wondering how you could hold one to replace a face-to-face event? This is the guide for you…
What is a virtual event?
A virtual event (also known as an online event) is exactly that: an event held via the internet on a given date at a specific time in a virtual space rather than a physical one.
Virtual events usually entail both livestreamed and pre-recorded content, depending on the event type (but more on this in a minute). Interactive elements can be incorporated to keep your audience engaged and give your attendees the ability to interact with speakers and other audience members – much like the networking aspect of physical events.
Virtual events can vary in scope and size and be anything from a small online meeting, all the way up to a whole virtual conference.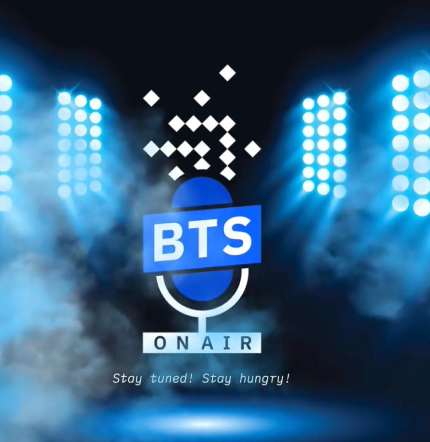 Different types of virtual events
As with physical events, the event type will underpin the way in which your event is received. That's why it is so important to consider how you want to deliver your event; an audience will react entirely differently to a webinar than to a virtual conference.
So, just what are the different types of virtual events? We're glad you asked…
Webinar
Webinars are one of the more popular online virtual events at the moment due to their quick informational form and ease of setting up. Typically, webinars are one-off online events which take the form of a seminar with a speaker and a presentation. Interactive elements can (and in our opinion, should) be used here in the form of:
live chat windows for answering and asking questions
sharing screens or audience member's own material.
Webinars are most useful for lesson-type events where your core intention is to educate an audience and gauge the intake of information in a real-time setting – think of it as a 'virtual classroom'. A basic schedule is a must for a webinar if you want it to be a success.
Webcasts
Webcasts are similar to webinars but the content is usually pre-recorded and then streamed on to a chosen platform. That being said, webcasts can also be on-demand, meaning that audience members can watch and go along at their own pace.
Webcasts tend not to use interactive elements but – like webinars – the main intention is to inform and educate. Quick reception of information makes the webcast an ideal format for training courses and informative programmes for audiences intent on learning with or without additional input or guidance.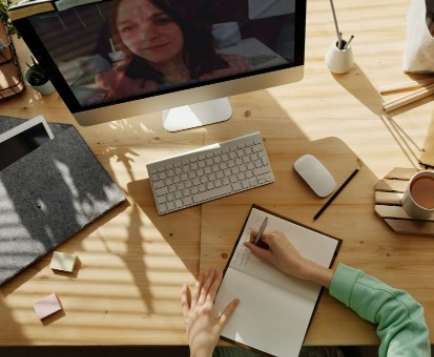 Livestreaming
Livestreaming events are simply a live recording of a speaker or presenter. They are immediately broadcast onto a platform for an audience to watch and engage with. Interactive elements can be used here making livestreaming events great for question and answer sessions or interviews.
Simple livestreaming has entered the scene with platforms such as Facebook and Instagram offering livestreaming services. The audience can 'react' to the livestream with pre-set buttons or type questions for the presenter to answer. Livestreaming in this way is a great way to engage with your audience without much in the way of post or pre-production.
However, this platform is informal in its delivery and requires a confident, 'quick-on-your-feet' presenter – two things to consider when choosing the appropriate platform for your event. It is also worth noting that livestreaming tends to be a shorter, on-the-fly experience; this can limit the event's impact.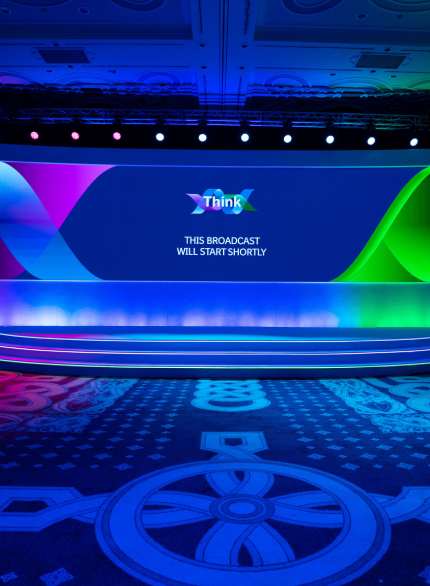 Virtual meeting
A virtual meeting is what it says on the tin. Here there is no real presenter or speaker – instead all members of the meeting should have the same input into the event.
This is a great event for brainstorming ideas and getting a group of people to work collaboratively on one given topic. Chances are, in the current circumstances, you will be well-acquainted with virtual meetings by now. Platforms such as Google Hangouts, Microsoft Teams and Zoom are the most common ways to hold virtual meetings.
These events are quick to set up and easy to use but their value is limited because there isn't much room here for creative input. This can leave the event feeling a little flat.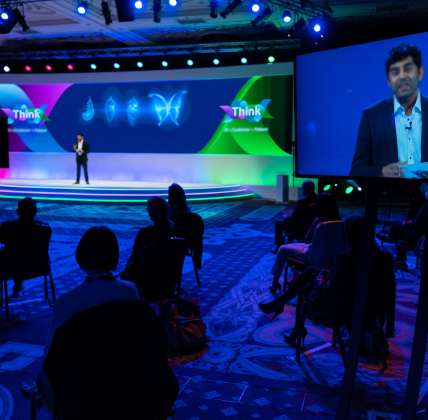 Virtual conference
Also known as a virtual summit, virtual conferences are similar in function to webinars. However, they tend to be bigger, last longer and include a schedule. Like physical conferences, virtual conferences usually entail talks from industry leaders which audience members can watch and participate in.
Where webinars tend to be one talk from one knowledgeable speaker, conferences are lots of talks from lots of knowledgeable speakers and therefore can be a lot trickier to execute. That said, a good virtual conference is well worth the time and effort in terms of value for the audience and audience participation. Virtual conferences are a great option for adapting a physical event schedule into a virtual event as they have a wider scope and functionality than other virtual event types. However, they also require the most forward planning and can be a daunting task to undertake alone.
With all of these different virtual events taken into consideration, it is important to understand that they are an ever-evolving space. To create your perfect virtual event, you may have to incorporate some elements from one type and some from another. The boundaries can overlap and – assuming you have the capability in your chosen platform – you can mix and match to create a virtual event tailored to you and your intentions.
Virtual event pros and cons
If you're still not sure about hosting an online event, the advantages of taking your events into a virtual space are plenty and should be considered even once normal business resumes.
Whilst the advantages and disadvantages can differ for each event type, the list below highlights the general pros and cons of creating a virtual event.
Pros:
Reduce risk –

first on the list for obvious reasons at the moment; hosting an event online completely eliminates the risk of outbreak or infection while still allowing you to get your messaging to your audience. Maintaining that relationship is so important: if an audience sees you as a valuable resource of information, and still communicative despite the current circumstances, it is more likely to return.
Expand your reach –

consider your audience for a physical event; these people will probably be within a certain radius of either your business or your event venue. Take an event online and all of a sudden you have a worldwide reach. This shouldn't be taken for granted. As the world shifts massively towards online working, shopping and learning practices, as a company you are now serving a larger audience. This is a

massive

advantage of virtual events. With proper care and attention you could be reaching so many more potential clients or customers.
Potential collaborators or speakers –

similarly to the reach of your audience, you can now also expand the reach of your potential collaborators. With location no longer being a factor, any number of speakers can be added to your schedule and 'dial in' to give live talks or send over pre-recorded content to be used on the day.
Cost & time effective –

executing a live event can save you and your attendees money and time. Going without a venue can leave you with more money in the events budget for when physical events can resume. It also eliminates the need for travel.
Flexibility –

online events afford greater flexibility in terms of using different interactive and online elements to complement your brand and messaging.
Scalability –

virtual events are entirely scalable and with the right platform the number of attendees can far exceed some venues, meaning you can be heard by a larger number of people.
Cons:
Technical problems

–

if you aren't thoroughly confident with technology the thought of hosting an event online may terrify you. We won't lie – technical problems can (and probably

will) occur, but the most important thing is how you handle it. Most issues are completely avoidable with a little bit of practice and understanding. Prior to the event make sure you're as clued up as you can be on the technology and platform you have chosen. Any technical problems above and beyond small user errors can be rectified by having a technical team like UKSV on-hand to deal with any issues that arise. This ensures the audience is kept in the loop and engaged – this helps you to avoid losing any attendees.
Distractions –

it's important for you to consider where your audience members are when they are watching your online event. The likely story due to the current circumstances is that they are at home, where they have been for the past month or so. Being at home comes all kinds of distractions so it is very important to

make your online event engaging. Effectively you are fighting against all the other forms of entertainment for your members' attention. This is why interaction at live events is crucial in helping to make them a success.
Networking –

one of the biggest elements used in the argument against virtual events is the fact that physical events have networking facilities (one of the main attractions of conferences). However, networking can now be replicated in online events; virtual breakout rooms allow attendees to have conversations with like-minded people about their industry and the event. Not only this but WorkCast found that attendees are 30% more likely to interact with other people in a virtual booth than in real life.

What is a hybrid event?
A hybrid event is quite simply an event which takes elements from both live and virtual events. These types of events lend themselves to events such as trade shows, conferences and sales kick offs due to their content being equally accessible to both audiences.
Typically, a hybrid event will take place in a venue whilst being accessible online by a live audience. One of the aims (and challenges) of a hybrid event is to have your in-person audience and your virtual audience experience your event as similarly as possible. This means that neither audience should be considered more important than the other.
The most effective way of doing this is audience participation; one of the biggest aspects of hybrid events. Your audience needs to remain engaged and interacted with, this means participation in live Q&A sessions, interactions with the speakers, and with fellow attendees are of high importance at hybrid events, just as they are with virtual events.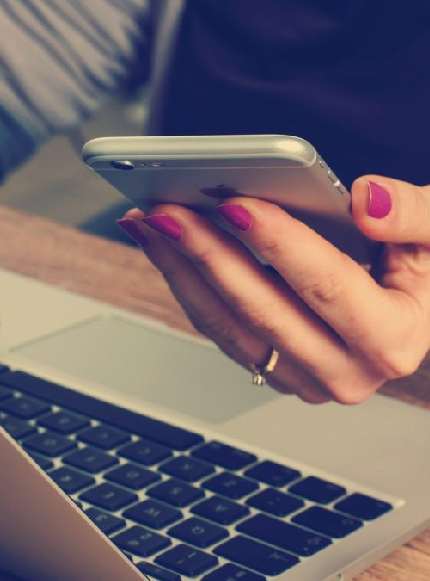 Hybrid or virtual?
You may be wondering which online event is best for you but with hybrid you can get the best of both; you gain an added advantage of expanding your audience reach on almost a global scale, while also getting the 'feel' and interaction of a live event with a small live audience.
Having that in-person live audience creates an atmosphere which breeds interaction and allows members of your audience (both online and in-person) to forge connections to each other, to your speakers, but most importantly, to your brand. In creating hybrid events, with careful planning and understanding, you can really create meaningful connections and a memorable experience.
It is for this reason that hybrid events are here to stay. Even when live events are back up and running at a normal capacity, we predict, alongside many other industry professionals, that events will be streamed to a live online audience. This provides more value for the audience members as they can have a recording of the event after their attendance and allows event organisers to increase their audience.
It is important to bear in mind, however, that when planning a hybrid event, you must always take both audiences into consideration. For example, if you're hosting a Q&A round with your event speakers, make sure you take questions from the online audience too. You can do this by having a monitored chat facility where online audience members can post their questions.
Audiences react differently in different situations and so you will have to address the needs of both to create a successful hybrid event.
One event, two experiences
Another challenge of the hybrid event is finding the right platform that will enable you to communicate freely with both audiences. Having an able tech team behind you at your event is also a must. They can ensure everything is running smoothly and can get you out of a pickle if your tech should fail for whatever reason.
This is where having a team of experts work alongside you really pays off. UKSV don't have a preferred supplier for virtual platforms, meaning we are open to sourcing you the best platform to suit your specific needs.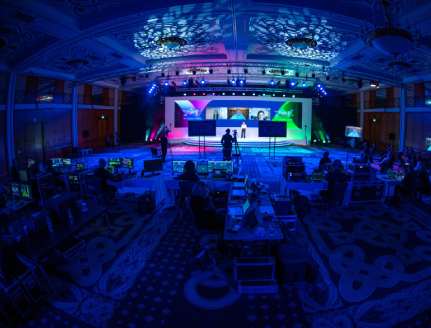 Online event best practices
Now you have decided to create an online event, you need to think about how you can maximise its impact. As with all events, curating a virtual event takes careful consideration to ensure your audience can get as much value as possible in an easily digestible way. Unfortunately, it isn't as simple as recording your physical event content and sharing it with online audience members – they will behave very differently to a live, in-person audience.
Just like a physical event, you need to plan for the before, during and after your virtual event. Let's break this down into sections…
Before
You've decided to take the plunge into virtual events and you're ready to get stuck in, but before you do so, you need to consider the set-up and the promotion of the event beforehand. After all, no-one is going to come to an event – online or otherwise – if they don't know about it ahead of time.
Ensure that you are promoting your event well in advance, this can be anywhere between four and 20 weeks depending on the size of the event and audience. Give yourself enough time to comfortably plan your content strategy, execute any pre-recordings and get yourself acquainted with the technology and platform of your choice.
With your event promotion, think about which channels best represent your event and reach your target audience – if you are planning a business webinar perhaps LinkedIn and your email database could be your main platforms for promotion. Once you have decided on your target audience, you can make an informed decision on where these people go to find their information.
Continue to promote your event and engage with potential attendees right up until the point of your event – one of the advantages of virtual events is that your audience doesn't need much time to prepare so you can have people sign up just before the event.
Check out our virtual event planning checklist for 3-6 months out, 1-2 months out, and 1-2 weeks and a few days prior to make sure you haven't missed anything!
During
You've done your homework and you've gathered a lovely audience together for your live event. Due to your expert promotional skills, your eager attendees now expect big things. So, how can you ensure you deliver? The most important aspect of the live event itself is engagement. If you're simply talking at an audience through a computer screen, you can be certain that they're going to lose interest pretty quickly. A lot of us now have a terribly short attention span so we need engagement in order to ingest information – otherwise we tune out.
Keep your audience on their toes by including those all-important interactive elements. Polling, Q&A sessions as well as virtual breakout sessions can help to keep your audience engaged and break up the schedule to give them a bit of variety. Different platforms will have different interactive capabilities so it is important that you consider this before you get to this stage.
Take a look at our checklist for event planners during and after their virtual event for more in-depth information.
After
After the virtual standing ovation you have undoubtedly received for your expertly produced virtual event, you may assume that your work here is done. However, it is important to engage with your audience after the event too to solidify that (possibly new) relationship. Don't be afraid to ask for feedback – after all who better to tell you what worked and what didn't than the attendees themselves? As with physical events, the industry is ever-changing; what could have worked in previous events may not resonate so strongly anymore.
Be sure to keep the audience in the loop with other virtual events that you are putting on. That way you can continue to build an engaged and qualified audience database.
To extend the reach of your virtual event even further, you can make the contents an available on-demand resource for audience members to enjoy beyond the event. The recordings of the event and any additional resources that you may have used are nice virtual party bags that your attendees can take away. You can also make them available for those who weren't able to join your event – in exchange for their email address.
Having discussed what needs to be considered before, during and after the event, below is our best practices checklist relating to the running of the event itself; tick all of these off and you have yourself a meaningful and enjoyable virtual event that will leave your audience feeling informed, engaged, and inspired.
Be sure to take a look at our virtual event planning infographic for more information.

Consider your aims carefully
In order to create a cohesive and impactful virtual event, you need to be certain of what it is you want to achieve. This will help inform you how to execute your event, which platform to use and what content to include. Within this you should think of what data you want monitor and what KPIs you expect to hit.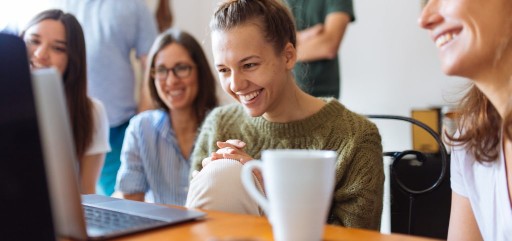 Consider your content carefully
Create a content strategy and schedule that complements your intended messages and represents you as a company. When thinking about your content you need to understand how it will be received. Ask yourself: is this the most effective way to be giving this information? With virtual events it is worth bearing in mind that it is far easier and less conspicuous to close a browser tab than it is to walk out of a packed venue. You need to keep your audience engaged with your content.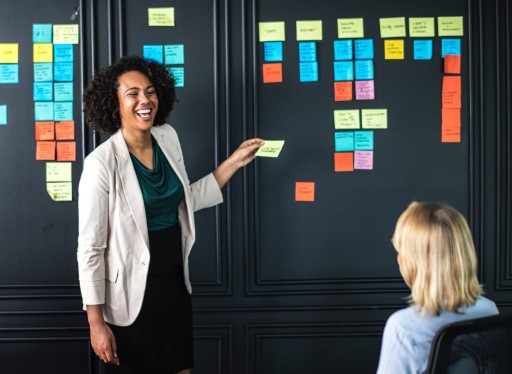 Create a schedule
A schedule for a larger virtual event is a must but don't be afraid to deviate from the plan slightly. As with physical events, you need to be flexible and think on your feet – if interaction from the audience takes you on a slight tangent that you feel will be beneficial to your audience in the long term, explore that. What makes a virtual event great is the ability to bounce off of your audience and get them as involved and interested as possible.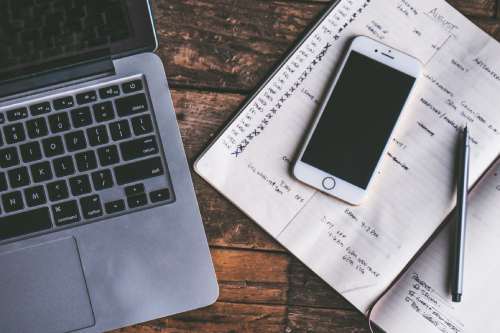 Choose a suitable time and date
You want to be able to encourage as many participants as possible, meaning you need to carefully consider the time and date – too early and you may not see the attendance numbers you were hoping for, however Friday afternoon may not be ideal either.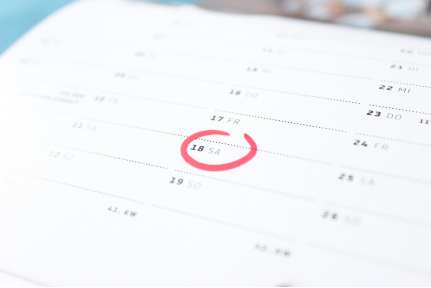 Promote your event
As mentioned previously, this is an imperative for a successful virtual event. Consider social channels available to you, as well as email, video, and partner promotion.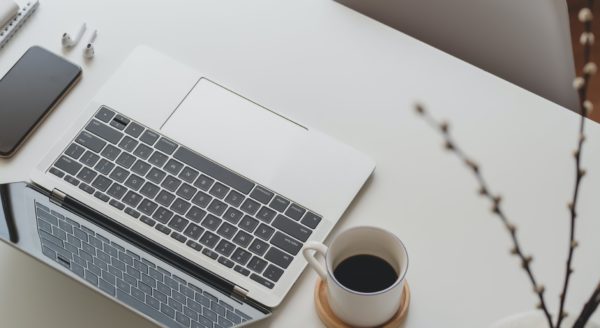 Consider your speakers
If you're planning on hosting a larger virtual event with speakers and guests, it is important to think carefully about speakers that would be a good fit for your event aims and content.
With virtual events your contents – namely your speakers – are the biggest drivers for people attending. So it's worth spending some time getting this part right.
Consider these six points and you are well on your way to creating the ideal bespoke virtual event.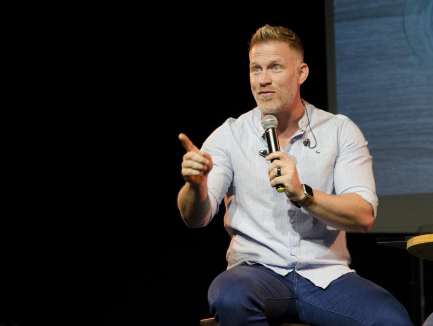 How to optimise content for online
As we have discussed previously, content for online events varies greatly to that of the physical event. This is because the way in which the audience receives this information is so different. In the virtual events world, your audience has a 'cloak of invisibility', meaning it is harder for you to gauge engagement and the reception of your content. Harder yes, but not impossible. With a good content strategy, interactive elements, and a strong KPI/ROI plan, these are all difficulties that can be worked around.
So, let's look at the content strategy and interactive elements in more detail (calculating ROI comes later).
No matter what your intention for your virtual event, keeping your audience engaged is imperative. If your audience isn't listening or is distracted, your message will be falling on deaf ears and your pre-production efforts will have been for nothing.
To keep an audience engaged via the internet is no easy feat. However, with careful consideration of content and scheduling, you can massively increase your chances in keeping your audience tuned in.
Here are a few things to keep in mind when re-imagining your event content and structure for online:
Interaction
The most sure-fire way to keep your audience engaged is through interactive elements that keep attendees feeling as though they are an integral part of your event. Audience members tend to drop off after roughly 30-45 minutes of non-interaction. So if you're planning to stand in front of a camera and recite the speech you were going to use for your physical event, you may need to rethink.
There are many different interactive elements at your disposal. They depend on which platform you use. Polling capability is a great interactive element which is easy for the audience to use without feeling too 'put on the spot' – and it makes them feel as though they are taking part.
Another great element is the good old fashioned Q&A session. This is essential if you want to keep people listening. If your speeches are hard to follow, your audience will lose interest pretty quickly. Offer regular Q&A sessions so attendees can ask questions for better understanding. Don't be afraid of some awkward silences in this section. As discussed in a previous post, you will need to actively encourage interaction. One simple way of doing this is to wait out the long pauses until someone speaks up. It is important to establish interaction in the beginning stages of your event to get the ball rolling and bring your attendees out of their shells.
Content and schedule
As we've already touched upon, re-imagining your existing content or creating content specifically for virtual events is a crucial element of a successful virtual event. Keep your content short and interactive so it is well suited to being received through a computer. Ensure the schedule allows for you audience's shorter attention span. Keep the event itself as succinct as you can; your audience will thank you for it.
It is also important here that you vary your content type:
intersect a talk with a relevant and engaging pre-recorded video
use live streaming for the Q&A to make it more personable
include infographics or animations to help get your point across.
Varying your content types will keep attendees on their toes and listening to what you have to say.
Delivery/presentation of content
Arguably as important as the topic of your content is the way in which you and others deliver that content. This includes types of events and platforms (as already discussed) but also speakers' delivery of this content. Tone of voice is a very important element to be considered – a monotonous voice is a very quick way to lose audience attention. Instead speakers should vary the tone; they must sound interested in what they themselves are saying.
It is important to note that well-versed speakers for physical events may find speaking at virtual events quite the challenge. In a virtual space they won't have much audience reaction to feed off, and the silence can be quite discouraging. Speakers need to be comfortable talking to a virtual audience; speaker coaching can help in this respect.
It is also important that your speakers are comfortable with being in front of the camera or webcam, as listening to a speaker talk over slide after slide becomes very boring, very quickly. It is important that the audience can see who's talking in order to make the content more engaging and more personable. Include visual aids as well, but a good mix of the two is what is most effective here.
Technology
The more confident you feel in your virtual event, the smoother it will go. It is imperative to make certain that you have a good grasp of the technology and platform you have chosen for your virtual event. This means spending time beforehand researching and testing the tech that would best suit your event. Make sure you know the best way to handle common technical problems; have a contingency plan in case the worst happens. The best way to mitigate these issues is to have a technical team at your side, ready to step in if needed.
Rehearse
The tech isn't the only thing you need to rehearse – you should run through the event in its entirety. Make sure you know it inside and out so you're not caught out on the day. Do your homework to ensure you give your audience the best version of your event. If you lack confidence or are unsure of the running order or your subject matter, your audience will notice immediately!
Which are the best platforms for online events?
With the rise of the virtual and hybrid event came the rise of the online event platforms. Knowing which platform will cater for your event successfully can be a challenge, especially when there are so many out there.
The important thing to keep at the forefront of your mind when looking at virtual event platforms are your overarching event goals. For example, is interaction and communication a key component of your event? Then you'll need to find a platform that can accommodate that.
UKSV are happy to work with any platform and can help you cherry pick the platform that is right for you. You can also take a look at our guide to virtual platforms for online events that covers some of the leading event platforms currently being used within the industry.
ROI or KPI? How to measure the success of your virtual event
Calculating ROI for events in general can be challenging. When you are working with intangible value coming from things such as brand awareness, brand equity and customer lifetime value, it can be hard to calculate an absolute return on investment. But these elements are crucial to the success and survival of your company, so we need to look beyond the revenue that your event has brought in and consider setting different Key Performance Indicators (KPIs).
This isn't to say that the revenue isn't important but – depending on how you decide to run your event – your outgoings will be significantly lower than those of a physical event. You won't need to hire a venue, equipment and provide refreshments. So you can still get a good ROI from a lower revenue.
Key performance indicators
How do you prove the success of your virtual event? Before your event, it is crucial that you set KPIs for measurable and attainable goals. Depending on what your aims are for your virtual event, these KPIs could look very different from physical event KPIs. It is important that they are relevant to your virtual event and schedule. Not only this but you should have KPIs for each stage of the event planning and execution process (i.e., before, during and after).
A good place to start is the overall interest you have for your event. KPIs could include:
the number of people registered for your event
the number of people engaged with your pre-event promotion (social media or web page)
open rate on event-specific emails.
In this way, you can gauge the success of your pre-event marketing and make sure you are reaching your intended audience. Without this due diligence, your audience may not even be aware of your event – making it impossible for them to attend.
During the event, the first big KPI you want to look at is your number of attendees – how many people actually tuned in to your event? Comparing this with the number of attendees left at the end will give you an indication of how well your content was received and how many people dropped off. Other 'during event' KPIs could include
the response to a polling element or a Q&A session
social media interaction (for bigger events)
overall interaction in the chat capability.
All these metrics will give you an insight into audience engagement, what works and what doesn't – ready for your next event.
Attendee feedback
Which brings us on to attendee satisfaction. After the event, you should always ask for feedback. For a virtual event this could be as simple as emailing your attendees a short feedback form. People are usually more inclined to fill these out anonymously. You can create forms for free on a number of – just make sure you're asking the right questions!
Other post-event KPIs can include gross revenue and the aforementioned cost-to-revenue ratio to get an understanding of your basic ROI. But remember, this can't give you a full account of how much value your event has afforded your company. You can also look at more sales-associated KPIs such as number of qualified leads and customers acquired through your event.
Thinking even further ahead, at your next virtual event it could also be rewarding to track the number of returning attendees – again giving you a valuable insight into how your event was regarded by your audience.
Your KPIs should be tailored completely to your event, your aims, and your platform or schedule. Decide what is most important to you and what constitutes a success for your event in relation to your business. Cvent software offers excellent deep information about ROI and KPIs for events in its downloadable guide. This covers everything you need to take into consideration, as well as the maths behind the ROI calculations.
Final Thoughts
Planning to host a virtual event requires as much care and attention to detail as planning a physical event. Before the event you need carefully considered, concrete aims and thorough promotion on a number of channels to reach your intended audience and build a structure for the event itself.
During the event you need to keep your attendees engaged. Provide them with value that will increase their brand loyalty and position you as a knowledgeable resource.
Post event, you need to continue to work on that relationship. Ask for further data and information – and expand your customer base.
With so much to think about, the task can seem a little daunting to undertake alone. UKSV can help you every step of the way, from content creation, to setting KPIs, to technical support. We have a preferred platform on which we are extremely capable and bring our 10 years' experience of virtual events to every project we undertake. If you want to discuss any of your future virtual or hybrid event plans with us, please contact us, or give us a call on 01425 480444.