At UKSV, we believe that virtual events can drive results as powerful as an in-person equivalent… you just need to know how.
Virtual events
We can support you to produce powerful virtual and hybrid events that take advantage of cutting-edge creativity and innovation, tailored around your exact needs.
So, whether you need a little help from the latest technology to bring an existing idea to life, or a whole project that's developed from scratch, we can make it happen.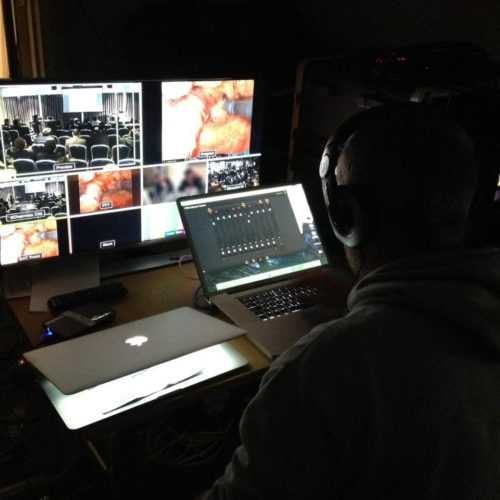 Our packages include:
Self-shoot solutions for smartphones
Single-person camera crews from your
home or office
Remote recording solutions for multiple presenters
Green screen and virtual studio filming
Bespoke support from the ground up.
No matter what you are trying to achieve with your virtual event, we'll help you to access the quality, infrastructure, content and hardware to meet your goals and leave a lasting, positive impact.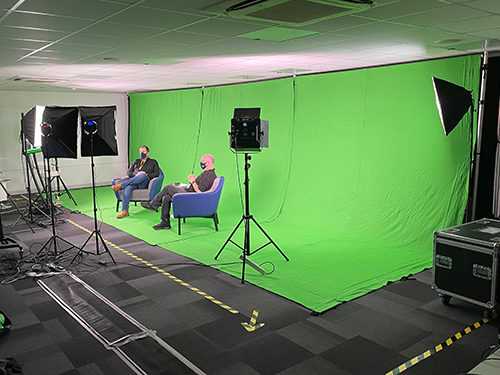 FAQ's
Those planning an event will have considered either a live, virtual or hybrid solution but in times like these, it's important to remain flexible, building contingency plans and room for manoeuvre. Remaining agile also arms organisers with a full range of options, ensuring they can provide the right mix for their audience.
Below is a list of questions and answers we believe to be the most common. If you have any questions or would like to discuss how UKSV can help limit the disruption to your business, please get in touch with us via the contact form below, or via our contact us page.
If you have any further questions or would like to get in contact with us to see how we can help you reduce the impact the Coronavirus has on your business, then please give us a call or fill out the below form.